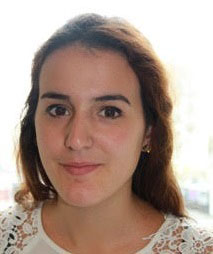 Belen Casanas Esteban
Research Associate
Belen has worked at a number of international events, such as the Conference on Information and Culture of Humanitarian Dialogue, and she was Chief of Counsellors at the London International Youth Science Forum. She has worked at Citizens Advice Direct, Scotland's largest independent advice network, and was a Delegation Manager for Enriching Cultural Experiences. She is also a regular contributor to the Glasgow Guardian.
Belen is an Economics and Politics student at the University of Glasgow. She was born in Madrid, where she graduated from the British Council School with a prize for Excellent Academic Results. She is fluent in Spanish, English and French.
---
Headquartered in Geneva with an office in London, The Global Foresight Group's talented and motivated team works with a vast network of collaborators and experts around the world.
---